New members appointed to Biometrics and Forensics Ethics Group
Seven experts take up positions on the ethics group.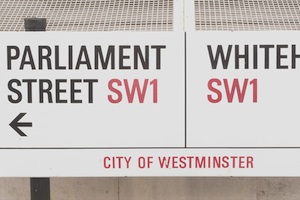 Seven new members have today (19 March) taken up positions as members of the Biometrics and Forensics Ethics Group (BFEG).
The new members come from a diverse background, with expertise across genetics, forensic science, biometric data, data protection and the ethics of consent.
Chris Hughes OBE, Chair of the BFEG, said:
I'm delighted to be welcoming this group of outstanding applicants to be part of the Biometrics and Forensics Ethics Group.

They bring a wealth of experience and will help us to provide independent advice on the ethical impacts of all aspects of biometrics and forensics within the Home Offices remit.
The 8 new members are:
Professor Thomas Edward Sorell – professor of politics and philosophy at the University of Warwick
Dr Peter Waggett – Director of Research at IBM
Professor Liz Campbell – Director of the Centre for Criminal Law and Criminal Justice and the Director of Research Funding at Durham Law School
Professor Dame Sue Black – Director of the Leverhulme Research Centre for Forensic Science at the University of Dundee
Professor Simon Caney – professor in political theory at the University of Warwick
Professor Mark Jobling – professor of genetics at the University of Leicester
Professor Denise Syndercombe-Court – professor of forensic science at Kings College London
An additional member was also appointed on 26 March – Professor Louise Amoore, professor of human geography at Durham University.
Published 19 March 2018