News story
New Media Buying agreement
This new agreement will enable government and public sector organisations to buy media space from 1 January 2015.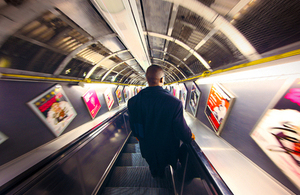 A new Media Buying agreement is now available for government departments and public sector organisations to meet their media requirements from 1 January 2015.
The agreement enables media space to be bought regionally, nationally and internationally across a range of online and offline channels eg radio, TV, cinema, outdoor, press.
By continuing to consolidate media requirements across government to achieve the best deals for the public sector, the agreement provides customers with improved pricing for core offline and online media requirements.
This new agreement replaces the legacy Central Office of Information Media Buying agreement (RM1704) which will expire on 31 December 2014.
Further information is available here or by emailing CommsCategoryTeam@ccs.gsi.gov.uk
Published 12 December 2014