News story
New measures to tackle anti-social behaviour
A range of measures to tackle anti-social behaviour have been unveiled by the government today.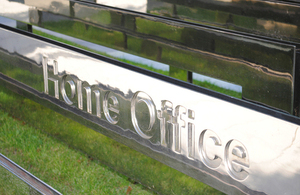 Plans include powers to compel local agencies to investigate anti-social behaviour if it has been reported by several people or by the same person three times.
This 'community trigger' forms part of a government consultation.
The new plans would replace 18 of the formal powers currently available with just five. Find out more by reading the press release.
You can contribute to the consultation online here.
Time for new approach
James Brokenshire said: 'For too long anti-social behaviour has wreaked havoc in our communities and ruined decent people's lives.
'It is time for a new approach that better supports victims and makes it easier for the authorities to take fast, effective action.
'This consultation sets out a how we propose to tackle this stubborn problem, ensuring the most vulnerable in our communities are protected from the cowards and bullies who carry on in such an offensive manner.
'It is important there is no let-up – local areas must continue to use the most appropriate powers available to them.'
Too bureaucratic
Today's proposals follow a review that found there are too many tools for practitioners to tackle anti-social behaviour; some of which are too bureaucratic, too costly and do not address underlying problems.
At the same time, the growing numbers of people who ignore their penalties suggest a persistent minority are still not being deterred from committing anti-social behaviour.

Transcript for Anti-social behaviour: new proposals
Published 7 February 2011