New libraries adviser appointed
Experienced public servant to advise DCMS ministers and staff.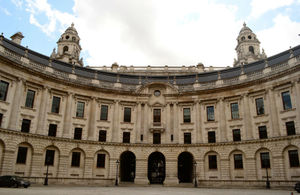 Yinnon Ezra MBE, a former Director of Culture, Communities and Rural Affairs at Hampshire County Council, has been appointed to a the part-time role at DCMS as an expert advisor on the public library service, working closely with Arts Council England (ACE) and local authorities.
Yinnon will work directly with library authorities who are identified as being 'at risk' of falling short of their statutory duty as a result of revisions to their library services.  He will also advise ministers on their duty to superintend library services.
His role will include liaison with ACE on the Envisioning the Library of the Future findings and Grants for the Arts funding stream, as well as working on the collection of data from libraries, which is used by DCMS to inform the general picture of library development across the country.
Yinnon left Hampshire County Council in 2011, after an extensive career in local government.  In addition to his role at DCMS, he is also undertaking a range of other roles, including as a board member at both the National Heritage Memorial Fund/Heritage Lottery Fund and the South East Regional Arts Council. He is also an Ambassador for Diversity in Public Appointments at the Cabinet Office.
Further information
Published 19 November 2012