New legislation will extend the Right to Build across the country
Housing Minister Grant Shapps has announced that the new Localism Bill will extend a new Community Right to Build across England. Previously…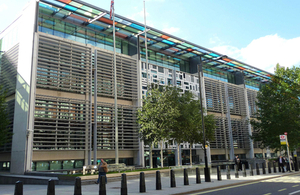 Housing Minister Grant Shapps has announced that the new Localism Bill will extend a new Community Right to Build across England.
Previously, this new right was to be restricted only to rural areas - but today, Mr Shapps confirmed that communities across the country will also be able to use these powers.
In July, Ministers kicked off a national debate about plans for a new Community Right to Build, which will shift power from Government to local neighbourhoods, enabling them to deliver the new homes, shops and facilities they really want.
Any community organisation bringing forward new developments under this power will not need to make a normal application for planning permission, if it meets minimum criteria and has local support through a referendum.
The new Community Right to Build will be introduced as part of wider Neighbourhood Planning reforms - details of which are included in the Localism Bill.
Last year housebuilding fell to its lowest for any peacetime year since 1924. To turn this around, the Government is bringing forward a raft of measures.
As well as a Community Right to Build, £1bn has been allocated towards a New Homes Bonus, offering cash for councils who allow new homes to be built in their area. And £4.5bn will be invested over the Spending Review to deliver up to 150,000 affordable homes.
Not only will this give local people a much greater say over new building in their area, but it will also introduce the checks and balances needed to ensure these community-led plans fit into the local council's wider vision for the development of their area.
Because of these extra safeguards the Minister has decided that projects with the support of more than 50 per cent of voters in a referendum will get the go-ahead - rather than the 75 per cent previously proposed.
Grant Shapps said:
Whether in a village, town or city, it is local people who best know the housing challenges their community faces. I want every community to have the tools they need to work together and find appropriate local solutions.

That's why the Localism Bill will mean that the new Community Right to Build won't just be available for countryside communities - it will be open to anyone with the drive and vision to build homes wherever they live in the country.

These community-led developments won't need normal planning permission, but will instead need to pass the test of public opinion, and gain the support of more than half of voters in a local referendum. I hope this will prompt neighbourhoods up and down the country to consider the housing needs of their communities, and take up their right to build.
Twitter
Keep up to date with the Department by following us on Twitter (external link).
Media enquiries
Visit our newsroom contacts page for media enquiry contact details.
Published 13 December 2010