New lead non-executive appointed to DCMS board
David Verey appointed by Secretary of State Jeremy Hunt as the lead non-executive director on the Department for Culture, Media and Sport.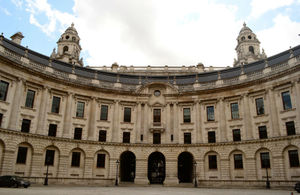 David Verey has been appointed by Secretary of State Jeremy Hunt, as the lead non-executive director on the Department for Culture, Media and Sport (DCMS) board.
Mr Verey is a senior adviser at Lazard & Co Ltd. He is also a Director on the board of Daily Mail and General Trust plc, has been chair of Art Fund since 2004, and chaired the Tate for six years.
Jeremy Hunt said:
"David has an extensive background in business, the arts and media.  He will make a huge contribution to the department and our sectors.  David will help shape our business plan and challenge progress on our goals.  Along with the other new lead non-executive members across Whitehall he will help ensure that the whole of Government is run in a more business-like manner."
Mr Verey is also a trustee of the Teaching Awards Trust, a trustee of the Pilgrim Trust and a fellow of Eton College. He is a member of the Trinity, Cambridge Finance Committee and the Cambridge University Library Visiting Committee. In 2004 he was made a CBE for services to art.
David Verey's appointment follows a cross-Whitehall exercise to appoint lead non-executive directors to the boards of each Government department, with the aim of improving governance across Whitehall and overhauling departmental boards.  In June of this year Lord Browne was appointed as the first lead non-executive director to the Cabinet Office board and has been working with Secretaries of State on appointing non-executive directors to their boards.
Notes to Editors
There will be six DCMS board meetings a year, plus time spent attending cross Whitehall meetings, preparing for the board with the Permanent Secretary and the Secretary of State, and meeting occasionally with the non-executive team.Lead Non-Executive Directors are being offered an honorarium of £20,000 pa. David Verey intends to donate this fee to charity.

This appointment has been made in accordance with OCPA guidelines on fairness, and all appointments being made on merit. Political activity plays no part in the selection process. However, in accordance with the original Nolan recommendations, there is a requirement for appointees' political activity (if any declared) to be made public. David Verey has declared no political activity.

More information about the updated protocol for departmental boards, which sets out in outline how boards, which are chaired by Secretaries of State are expected to operate, can be found on the Cabinet Office website.
Press Enquiries: 020 7211 2210
Out of hours telephone pager no: 07699 751153
Public Enquiries: 020 7211 6000
Published 16 December 2010