New Joint GES Heads of Profession - Sam Beckett (BEIS) and Clare Lombardelli (HMT)
As the first women acting in this capacity, Sam and Clare are delighted to be working together in continuing to build a GES that is open, diverse and influential.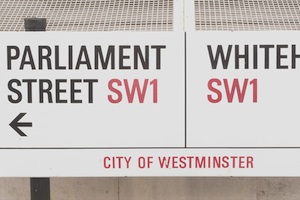 There has never been a more important time for rigorous, objective, high-quality analysis. In the coming months, and years the Government will make difficult choices in determining the path for the UK economy as we leave the European Union. These decisions will affect everyone in the country for decades to come and so must be informed by the best available economic analysis.

We're looking forward to co-chairing the GES Board meetings, and especially so at a time when there is a really lively agenda – ranging from recruitment, to gender diversity, and to the new analysis function – all towards building a GES that supports a thriving economy of the future. We'd like to involve as many of you as possible in this agenda.
Sam Beckett, Director General, International, Growth & Analysis
Sam has over 25 years' experience in BEIS, BIS, Cabinet Office and HM Treasury, in roles spanning micro and macro-economics, policy, strategy and corporate services delivery.
She is currently Director General for EU Exit and Analysis at BEIS and in that role she has responsibility for leading BEIS' overall Brexit work programme and BEIS's analysis function. Sam joined what is now BEIS in 2013 from the Cabinet Office, where she had been Director of the Economic and Domestic Secretariat. Prior to the Cabinet Office she was at HM Treasury, latterly as the Director of Fiscal Policy, leading the fiscal policy response to the financial crisis, the government's engagement with the credit rating agencies and establishing the Office for Budget Responsibility.
She is a Trustee for the Industry and Parliament Trust, a charity that fosters greater understanding between business people and parliamentarians.
Clare Lombardelli, Chief Economic Advisor to the Treasury
Clare was previously the Director of Strategy, Planning and Budget at HM Treasury where she was the lead advisor to the Chancellor on fiscal events. Clare has worked in government since 2005, after starting her career as an economist at the Bank of England. Her roles have included Principal Private Secretary to the Chancellor of the Exchequer, Private Secretary for Economic Affairs to the Prime Minister, and Deputy Director for Labour Market Policy. She has also worked as a technical advisor for the International Monetary Fund. In her current and previous roles Clare is a member of the Treasury's Executive Management Board.
Clare is also a visiting research fellow at Kings College, London
Published 29 March 2018
Last updated 19 February 2019
+ show all updates
GES Social Media links added

First published.