Press release
New IT free trade deal could boost UK exports by £113 million
Consumers and businesses are set to benefit following the conclusion of negotiations on the WTO second Information Technology Agreement.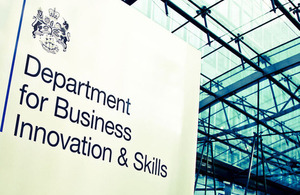 Consumers and businesses are set to benefit from lower priced IT goods following the conclusion of negotiations on the World Trade Organisation's (WTO) second Information Technology Agreement (ITA II) today (16 December 2015).
The first agreement covered floppy disks and mobile phones and has now been extended to over 200 products including: headphones, games consoles, specialist medical devices such as MRI apparatus and navigations systems. The free trade deal will eliminate tariffs on 90% of trade in these goods and will boost the IT sector globally.
This is the biggest tariff deal since the creation of the WTO, guaranteeing that no tariffs will be paid on 10% of global trade ($1.3 trillion).
Twenty-four WTO members are committing to ITA II (the EU plus 23 others).
Welcoming the deal, Trade and Investment Minister Lord Maude said:
This landmark free trade agreement will not only boost UK IT exports, but also has the potential to lower prices for consumers on a range of items such as headphones and games consoles.

Zero tariffs on UK exports where we already lead the field, such as medical devices and precision equipment, will boost sales by a projected £113 million further strengthening our economy.
Tim Lount, Vice President, Residential Products, at Tannoy, said:
Tannoy has a healthy export business into China's expanding luxury goods market and this agreement can only have a positive effect on sales of UK goods into the region. We very much welcome the ITA II deal and see it as a real boost for UK businesses selling into these emerging markets.
Notes to editors:
The deal was concluded at the WTO's 10th Ministerial Conference being held in Nairobi, Kenya, from 15 to 18 December 2015.

The 24 WTO members committing to ITA II are Albania, Australia, Canada, China, Colombia, Costa Rica, European Union, Guatemala, Hong Kong, Iceland, Israel, Japan, Korea, Malaysia, Mauritius, Montenegro, New Zealand, Norway, Philippines, Singapore, Switzerland, Taiwan, Thailand and the United States.

Tannoy is one of the UK's oldest and most respected audio brands and has been manufacturing in the UK since the 1920s. The company's premium Prestige series loudspeakers are highly regarded among Asia's growing number of affluent consumers, with China taking over 80% of Prestige production from the Coatbridge, Glasgow factory.

The World Trade Organisation (WTO) is the only international organisation dealing with the global rules of trade between nations. Its main function is to ensure that trade flows as smoothly, predictably and freely as possible.
Published 16 December 2015