Press release
New IP adviser role confirmed
Mike Weatherley MP will play a key role in raising IP awareness focusing on IP enforcement, policy advice and raise awareness with small businesses.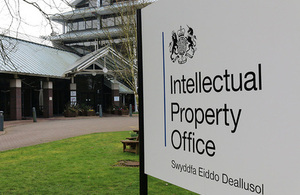 Mike Weatherley MP, who was appointed in September as the Prime Minister's adviser on Intellectual Property (IP), will play a key role in raising awareness and engaging industry and others on the issue of IP enforcement. He will also act as an important conduit between government and the creative industries, providing co-ordinated advice built on his knowledge and understanding of the sector.
Mr Weatherley's role was outlined and agreed following discussion with the Minister for Intellectual Property, Lord Younger, with whom he will provide important support to on key issues.
The adviser's role will focus on three areas, IP enforcement, policy advice and support for the government's work to raise IP awareness with small businesses. In particular his enforcement role will focus on:
driving and encouraging support, especially with international audiences, for the International IP Summit in June 2014
representing Parliamentary views to the IP Crime Group
providing guidance on how industry and government can promote the respect of IP rights, especially with young consumers
support the discussions between the creative industries, internet service providers and government on combating copyright infringement
champion the development of independent evidence to support policy development and
support the Creative Industries Minister to facilitate discussion with the creative and digital industries on online copyright infringement
Using his experience and knowledge of the sector Mr Weatherley will also play an important role advising on IP policies affecting the creative industries as well as making sure their views are properly fed into government. And reflecting the importance of the sector to the economy, Mr Weatherley will support government efforts aimed at small business in the creative industries to raise awareness of IP, helping them address specific IP problems and promoting SME solutions to piracy and counterfeiting.
Lord Younger said:
Criminals are continually finding new ways to exploit, produce fakes and abuse the intellectual property rights of British businesses, despite the progress made combating IP crime. It not only damages the UK economy, but substandard goods and services can pose real threats to consumers too.

Intelligent, co-ordinated and effective enforcement is key to tackling those who exploit the hard work of others. Getting this right will have a real impact on the UK's business confidence and long term growth. Mike Weatherley has a well-established track record in IP both in business and as an MP. He is a welcome addition to the enforcement team, which is leading the way tackling important challenges in the field of copyright enforcement and piracy.
Mike Weatherley said:
The UK creative industries make an indispensible contribution to the country's economy, and society as a whole. But the way in which the public accesses and consumes our creative output is rapidly changing, and this means that policy needs to be rapidly developed to keep up.

I have been asked by the Prime Minister to make sure that the views of the country's creative talent - from young musicians to budding film-makers - are taken into account. This means ensuring that the opinions of industry are fully fed into the policy-making process.

There are three strands to any discussion on Intellectual Property Rights. 'Education' is the main priority and this means persuading the public that stealing copyright is just like stealing anything else. 'Carrot' means persuading industry to adopt new business models that make it easier for creators to get their fair dues. 'Stick' simply means putting in place whatever deterrents are necessary to stop IP theft.
Published 8 October 2013