New interview facility for Inverness passport applicants
Inverness residents no longer have to travel over 130 miles to apply for a passport thanks to a new interview facility on their doorstep.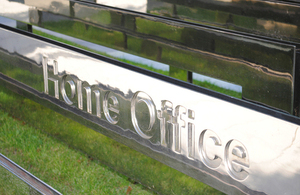 The facility, at the archive centre in Inverness, provides a video-link interview service with the main passport office in Glasgow for first-time adult passport applicants. Launched this autumn, the service is designed to save applicants time and money. They would otherwise have had to travel to Dundee's passport office.
Inverness is one of 29 locations in the UK where the identity and passport service (IPS) has entered into partnership with local authorities and other trusted organisations to help deliver local interview services to customers. The majority of locations are in the Highlands and Islands - where secure video link interviews are making a real difference to customers.
The partnership between the Highlands council and the identity and passport service was marked by a visit to the centre by IPS area operations manager for Scotland, Danny Wilhare.
Mr Wilhare said:
'The identity and passport service would like to thank the staff at the Highlands council for helping us to deliver a truly first class local service.
'Customers in the seven Highlands council areas who are applying for a passport for the first time are benefitting from having their interview locally and avoiding the hassle of travelling long distances.
'This has established strong links between the identity and passport service and customers in the Highlands council areas. We look forward to continuing to deliver this service to our customers in partnership with the archive centre in Inverness.'
Notes to Editors
1. For more information about IPS visit www.gov.uk/browse/citizenship/passports
2. For media enquiries call the home office press office on 020 7035 3535.
Published 31 October 2012