News story
New interim Directors General appointed
Two interim Directors General have been appointed to lead the new immigration commands in the Home Office that were announced by the Home Secretary on 26 March.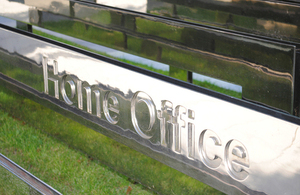 Sarah Rapson will lead UK Visas and Immigration, bringing her experience of managing a successful customer-focused organisation as Chief Executive of the Identity and Passport Service.
David Wood will lead Immigration Enforcement, drawing on his background with the Metropolitan Police and as Director of Operations for UKBA.
Permanent Secretary Mark Sedwill said:
The Home Secretary has been clear that the new commands will have distinct cultures. The first will be a high-volume service that makes high-quality decisions, focusing on customer satisfaction for business travellers who want to come here legally and on specialist caseworking functions for asylum and complex cases.
The second will be an organisation that has law enforcement at its heart and gets tough on those who break our immigration laws. I look forward to welcoming both Sarah and David onto the Home Office Executive Management Board.
Arrangements for recruitment to fill these two roles permanently will be announced in due course.
While Sarah Rapson will continue as Registrar General for England and Wales, Paul Pugh, IPS Executive Director of Operations will take over as interim Chief Executive of IPS.
Published 16 April 2013