Press release
New inquiry to look into Gurkha welfare
The All Party Group on Gurkha Welfare is to hold a committee of inquiry into the outstanding grievances of the Gurkha community in the UK.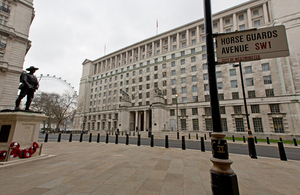 Announcing the Inquiry, Chairman Jackie Doyle-Price said:
The Gurkhas are a much valued part of the British army and are held in high self esteem and with considerable affection by the British public. There are Gurkha communities up and down the country who play a positive role in our communities.
A hunger strike that had been taking place on the issue of Gurkha pensions by a Mr Rai has now ended.
A government spokesman said:
The government was concerned about the welfare of Mr Rai throughout the period of his hunger strike and is glad that he has ended this action. The APPG has offered to hold an inquiry into Mr Rai's concerns and all the relevant government departments will cooperate fully with the review.
Published 25 November 2013