News story
New ICT Services for Education agreement
A new agreement has been launched to provide education establishments with ICT services, hardware and infrastructure.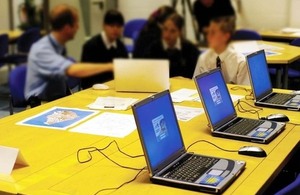 A new agreement, ICT Services for Education, has been launched to replace the historic British Educational Communications and Technology Agency (BECTA) agreement.
Designed and built in collaboration with the Department for Education and the Education Funding Agency, the agreement provides schools, academies, universities and colleges with access to specialist ICT services, hardware and infrastructure.
With access to a diverse pool of suppliers ranging from small to large enterprises, the agreement provides a flexible and quick route for education establishments to meet their ICT requirements.
Access the agreement and find out more here
Published 21 May 2015