New HQ for Lincolnshire air weapons range
A new Headquarters and improved facilities at Air Weapons Range (AWR) Holbeach which provides pre-deployment training for Armed Forces headed for Afghanistan.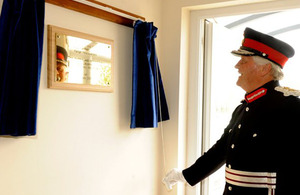 Working with its regional industry partner Babcock DynCorp, DE has delivered new offices and briefing facilities. The project also provides improved facilities for the mechanical transport team at the range.
The new range Headquarters building was opened by HM Lord-Lieutenant of Lincolnshire, Mr Tony Worth. It replaces outdated and failing accommodation and gives support staff on the range dedicated, state-of the art facilities.
Opened in 1926, AWR Holbeach provides bombing training facilities for British, European and American aircrew. The site hosts training for a range of fighter aircraft, including Tornados, Typhoons, Harriers and F-15s. Staff have recently been working with forward air controllers before these teams were deployed to the front line in Afghanistan.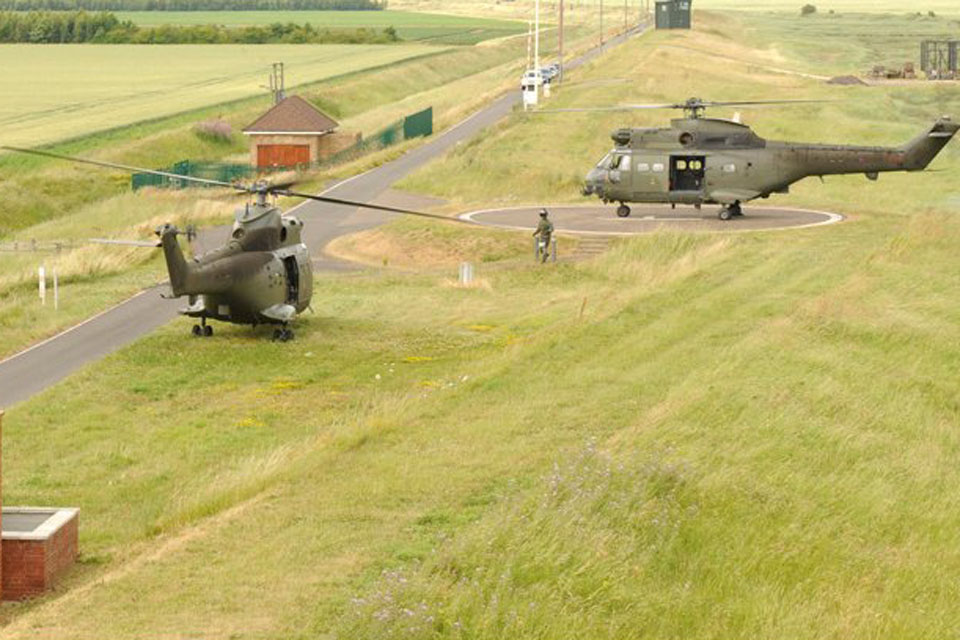 Squadron Leader Christa Lawrence, Officer Commanding Air Weapons Range Holbeach said:
We are delighted with our new range headquarters. It gives us much better accommodation than the old building we used to work in, which was cold draughty and uncomfortable. It did, however, hold fond memories for many of the staff who have worked on the Range for some time.
These new facilities will make a big difference to everyone at Holbeach and allow us to work much more comfortably, as we provide vital training support to British, European and American airforces.
DE project manager Steve Doe said:
We are pleased to have been able to deliver such a valued new building to the team at Air Weapons Range Holbeach - on time and within the budget - thanks to the excellent working relationship we enjoy with our partners Babcock DynCorp.
Published 12 July 2010