Press release
New homes for Leyland
A major new development in Farington, Leyland will facilitate housing growth and key infrastructure for South Ribble.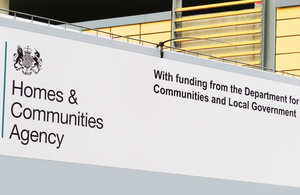 The Homes and Communities Agency (HCA) has submitted an outline planning application to South Ribble borough council for Croston Road North, a significant, high quality and sustainable residential development. It will provide new strategic road infrastructure and the potential to accommodate new leisure facilities, both being key priorities for the council and county council. If approved, the proposed development would deliver up to 400 new homes and take an estimated 10 years to complete.
The 17 hectare site has been masterplanned following extensive consultation with local residents, statutory consultees and a panel of north west design experts from Places Matter. A key feature of the proposed layout has been to work within the framework of the existing ecological features, creating an attractive network of open spaces and enhancing accessibility from the site into the surrounding area.
The application submission represents the culmination of a significant amount of site promotion work undertaken through the local plan process, including the production of a development statement to demonstrate the benefits of the site and appearance at the examination in public.
The site has huge potential to create a well-planned, sustainable new residential development, providing:
around 400 new homes, including affordable housing
a new link road to access the development and connect into the wider area, ensuring delivery of a key transport objective
potential to accommodate new leisure facilities
developer contributions and new homes bonus
protection and enhancement of the sites landscape, environment and ecology.
subject to planning approval the site will be marketed early next year
Marie Hodgson, Head of Area for Lancashire and Cumbria, commented:
This application is a vital part of making the Croston Road North scheme appealing to potential developers. It has been identified as a major development site locally and is also part of the Preston, South Ribble and Lancashire city deal, so accelerating the delivery of the site with strong local partnership working is essential.
Published 2 May 2014