News story
New Holocaust memorial for Britain's commemorations
The UK Holocaust Memorial Foundation (UKHMF) will build a new national memorial in Britain to commemorate the Holocaust.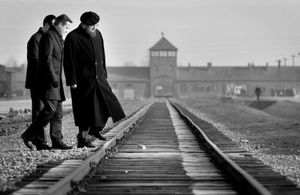 UKHMF will create a striking new memorial to serve as the focal point for national commemoration of the Holocaust. It will be prominently located in central London to attract the largest possible number of visitors and to make a bold statement about the importance Britain places on preserving the memory of the Holocaust.
The national memorial will:
be a place where people can pay their respects, contemplate, think and offer prayers
be something people can interact with
provide factual information about what happened, linking to other resources
tell the story of Britain's own connection with the Holocaust
convey the enormity of the Holocaust and its impact and in particular the loss to mankind of the destruction of European Jewry
For more information visit UKHMF.
Published 27 January 2015