News story
New High Commissioner in Malta
The new High Commissioner presented his credentials to the President of Malta on 1 September 2016.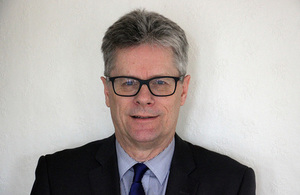 The British High Commissioner for Malta, Stuart Gill presented his Letter of Credentials to the President of the Republic of Malta Marie-Louise Coleiro Preca on Thursday 1 September 2016. During the meeting the President and the High Commissioner discussed the breadth of the bilateral relationship, their commitment to develop this further, and the importance of friendship between two countries.
Following the meeting, the High Commissioner commented:
I am honoured to take up this posting leading the British High Commission in Malta. It is a great privilege to represent the United Kingdom in a country with whom our bilateral and multilateral partnerships are historic, strategic and growing.

I look forward to supporting this strong and durable relationship, and to working with the Maltese government on the range of global challenges that we collectively face. We need to look not just to our long shared history but to a long shared future.

On a personal note, I am delighted to be here in Malta and very grateful to all those who have given me such a warm welcome and helped me to settle in. I know I will enjoy working and living in this very special country.
Mr Stuart Gill has been appointed British High Commissioner for Malta in succession to Mr Rob Luke. He joined the UK Foreign Office in 1994 and was most recently Her Majesty's Ambassador to Iceland. Previous postings include Brussels, Chicago and Melbourne.
Visit our Facebook page UK in Malta for pictures of the ceremony.
Published 2 September 2016