New health visitor taskforce
A new national health visitor taskforce has been created to support the government's plans to rejuvenate the health visiting profession, recruit 4,200 new health visitors, and develop a new health visiting service across England.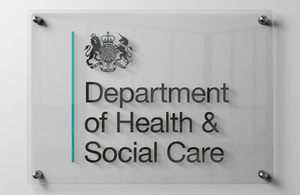 The taskforce provides support and leadership to ensure that the new health visiting service model will be universally adopted by 2015.  It is chaired by Dame Elizabeth Fradd, an independent health service adviser and registered health visitor. The taskforce met for the first time in July to develop its terms of reference (see below).
The taskforce is a key element of the work being done to improve and expand health visiting services in England, at what is an exciting time for the profession.
Dame Elizabeth Fradd on the health visitor taskforce
The importance of health visiting for children and families
A growing body of evidence - including recent reviews by Tickell (2011), Field (2010) and Marmot (2010) - indicate that the first few years of life play a significant and formative role in shaping people's health, wealth and future happiness.
Health visitors have an invaluable part to play during this period - they are experts in public health, and are responsible for ensuring that children get all the usual health and development checks to make sure they are well, and progressing properly.
They pick up any physical problems with the child that might need further care, such as sight, language or hearing problems, and can intervene early to address any issues before they become serious. They also deal with the needs of parents at that time, providing advice about relationship issues, breastfeeding, bonding, isolation or postnatal depression.
The new service vision for health visiting, which the taskforce will help to develop, sets out a 'service offer to families', which provides four levels of help and support - from a universal service for all, through to specific help for those who need it
The investment in the health visiting profession, and the plan to increase the workforce by over 50% in the next 3 years, emphasises the importance of their role.  The importance of good health and development in the early years is being recognised across the board, and reaches across both the health and education sectors.
Organisations and areas represented on the taskforce
The Chair is Dame Elizabeth Fradd - independent health service advisor. Other members are:
Lord Victor Adebowale - Chief Executive, Turning Point and President, CPHVA/UNITE
Ms Ann Baxter - Director of Children School and Families, London Borough of Camden
Dr Peter Carter, Chief Executive & General Secretary of the Royal College of Nursing
Dr Kathleen Fallon - Chief Executive and Medical Director, Ashton Leigh and Wigan Community Healthcare
Mike Farrar - Chief Executive of NHS Confederation
John Forde - Consultant in Public Health, NHS Coventry PCT
Matthew Hamilton - Director of Policy, Council of Deans of Health
Pip O'Byrne - Chair, 4Children
Jill Maben - Senior Research Fellow, Director, National Nursing Research Unit
Anita McCrum - Public Health Senior Nurse
Liz Redfern - Director of Patient Care and Nurse Workforce Development,
The South West Strategic Health Authority
Dr Sheila Shribman - National Clinical Director, Children, Young People and Maternity, Department of Health
Professor Dickon Weir-Hughes - Chief Exec and Registrar, Nursing & Midwifery Council
Terms of reference
The purpose of the health visitor programme taskforce is to champion and provide strategic challenge to the delivery of the Government's commitment to improve services and health outcomes in the early years for children, families and their communities, through expanding and strengthening health visiting services, with an extra 4,200 health visitors in post by April 2015.
The taskforce will:
champion the vision for the Health Visitor Programme
provide strategic challenge and assessment of the Programme against delivery objectives and risks and issues
ensure that all contributions from delivery partners and stakeholders
necessary for the successful leadership and delivery of the Programme are identified and promoted
challenge member organisations to support and lead on aspects of delivery through appropriate prioritisation and resourcing
promote the learning from Early Implementer Sites
support the delivery of the Programme's objectives and its longer term sustainability.
The taskforce will also take into account the wider context in which health visiting sits, for example, across public health, the foundation years, education, social care, local government and criminal justice.
The taskforce's objectives and membership will be reviewed as necessary. In the first instance, the taskforce will be operational for a period of two years from July 2011 to July 2013. Individuals on the taskforce will attend in a personal and professional capacity: as such, delegation of attendance to colleagues will not be permitted.
Further information
Published 16 August 2011