New hate crime package to target groups at need
Communities Secretary Sajid Javid announces £375,000 of new funding to further encourage the reporting and prevention of hate crime.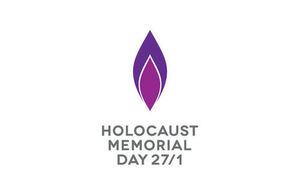 Ahead of Holocaust Memorial Day 2017, Communities Secretary Sajid Javid has today (26 January 2017) announced £375,000 of new funding to further encourage the reporting and prevention of hate crime.
The new package will be targeted at a range of existing organisations, working with faith and minority communities that have historically faced challenges in reporting hate crime. These include race and faith groups and those working at challenging the prejudice towards people from alternative subcultures.
The extra support will build upon the wide reaching work the government is already doing to reduce hate crime, increase reporting and improve support for victims. It builds on the £1 million of support directed at young people announced as part of the government's Hate Crime Action Plan last summer.
Mr Javid will announce the new funding in a speech at The Anne Frank Trust Annual Lunch to mark Holocaust Memorial Day in London today, before hosting the UK Commemorative Ceremony for Holocaust Memorial Day.
Communities Secretary Sajid Javid said:
Holocaust Memorial Day is a stark and important reminder of what can happen when hate and intolerance spirals out of control and specific groups are targeted simply because they are different.

These funds build upon what government is already doing through the Hate Crime Action Plan to challenge the misperceptions that lead to hate crime and support victims from marginalised communities to stand up and report incidents.

Let me be clear. Hate crime has no place whatsoever in British society. We will not stand for it. All communities must be able to live their lives free from fear of verbal or physical attack.
Minister for Faith and Integration Lord Bourne said:
This new funding will support communities most at risk that may find reporting and preventing hate crime challenging for a variety of cultural and historical reasons.

Every community in Britain should feel confident in standing up to the perpetrators of hate crime and make it clear that hate and intolerance is entirely unacceptable.
Groups receiving funding
The package will provide funding to the following organisations:
Additional funding will go to National Hate Crime Awareness Week that takes place each October to develop the scope and depth of the programme and to encourage collaboration between anti-hate crime charities across the country.
Further information
We already have one of the strongest legislative frameworks in the world to tackle hate crime. The Hate Crime Action Plan published last year includes new actions and support to ensure the legislation is used effectively to support victims and deal with perpetrators. See the Hate Crime Action Plan for more information.
The Holocaust Memorial Day Trust is a charity established by the government to promote and support Holocaust Memorial Day (27 January) in the UK. See the Holocaust Memorial Day Trust website for more information.
The Anne Frank Trust UK is an education charity that uses Anne Frank's life and diary to empower young people with the knowledge, skills and confidence to challenge all forms of prejudice and discrimination. The charity was recognised by the EHRC recently as a highly effective organisation in tackling prejudice-related behaviour amongst young people.
Office address and general enquiries
2 Marsham Street
London
SW1P 4DF
Contact form https://forms.communit...
General enquiries: please use this number if you are a member of the public 030 3444 0000
If your enquiry is related to COVID-19 please check our guidance page first before you contact us - https://www.gov.uk/guidance/coronavirus-covid-19-guidance-for-local-government.

If you still need to contact us please use the contact form above to get in touch, because of coronavirus (COVID-19). If you send it by post it will not receive a reply within normal timescale.
Published 26 January 2017