New guidance launched to tackle 'beds in sheds'
The UK Border Agency (UKBA) has contributed to new guidance to help local authorities deal with rogue landlords and the issue of migrants living in illegally-built outhouses known as 'beds in sheds'.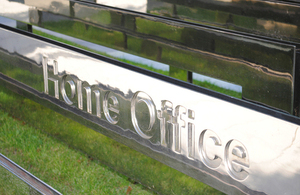 Dealing with Rogue Landlords - A Guide for Local Authorities has been published by the Department for Communities and Local Governments (DCLG) and includes details of the functions of UKBA, powers, contact details and how to work with UKBA to promote voluntary returns and utilise enforced removals where necessary.
Landlords
Immigration Minister Damian Green said: 'This guidance reinforces the support that UK Border Agency can provide, in working alongside local authorities and police, to enforce our laws against those who are in the UK illegally.
'Those with no right to be in the UK must leave the country. If they need help to leave the country voluntarily we will offer it but if they refuse we will enforce their removal.'
A specialised national 'beds in sheds' taskforce, accompanied by Immigration Minister Damian Green and Housing Minister Grant Shapps, visited six properties in Southall, west London, on Tuesday 28th August.
The raids encountered 39 individual tenants, 22 of whom were illegal immigrants:
Of those 22 encountered, 14 were found in the outhouses. The remainder were found in the houses
Of those 19 detainees, 16 were Indian nationals and three were Pakistani nationals
Of those 19 detainees, nine entered the country without leave, eight were overstayers, one was a failed asylum seeker and one was working in breach of his visa conditions
Today's guidance is backed up by the recent allocation of £1.8million to tackle the issue of 'beds in sheds'.
Published 31 August 2012