News story
New Grants and Programme Services agreement now live
Grants and Programme Services gives the public sector access to services for grants administration, promotion, implementation and evaluation.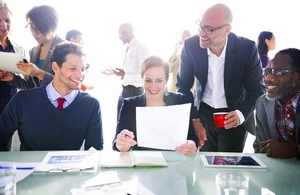 The new Grants and Programme Services agreement from the Crown Commercial Service has been developed to help organisations administer and support the delivery of grants and programmes for UK public sector bodies. The agreement is open to the whole of the public sector, including charities, and services include:
design of grants and programmes
assessment of applications
distribution and monitoring of grant monies
services to support applicants or funded organisations
With access to a large range of suppliers to meet the diverse needs of the public sector the agreement offers a choice of 34 suppliers, includings 22 SMEs.
To find out more about the agreement and how to access it view the Grants and Programme Services (RM949) webpage.
Published 15 September 2016