News story
New governor of Westminster Foundation for Democracy
Mr Ken Caldwell has been appointed to the Board of Governors of the Westminster Foundation for Democracy.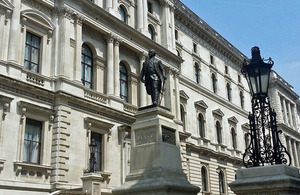 Following a competitive recruitment process, Ken Caldwell has been appointed by the Foreign Secretary to serve as one of the independent governors of the Westminster Foundation for Democracy (WFD)
Mr Caldwell said:
The Westminster Foundation for Democracy plays an important practical role in promoting the development of democratic institutions and values around the world. I am delighted to have the opportunity to play a part in helping to achieve this mission as a board member.
WFD is a non-departmental public body sponsored by the FCO. It supports the development of political parties and democratic institutions around the world, working with and through all the Westminster-based political parties, both on a sister party and cross-party basis. It works in Africa, the Middle East, and Asia as well as Eastern Europe and the Balkans.
Mr Caldwell is currently the independent director of his own consultancy firm, Caldwell Consulting, working on helping international NGOs to develop new programming strategies and ways of assessing impact. He previously served as the International Director of Save the Children for seven years.
Mr Caldwell started his term as governor on 17 July 2013. Governors serve for a term of three years, and can be re-appointed for up to two further terms. The appointments are unpaid.
Further information
Visit the Westminster Fund for Democracy website
Follow the Foreign Office on twitter @foreignoffice
Follow the Foreign Office on facebook and Google+
Subscribe to the announcements feed or email alerts to get our latest news and announcements
Published 24 July 2013