News story
New General Register Office number
The phone number for people wishing to order and enquire about birth, death and marriage certificates has changed today.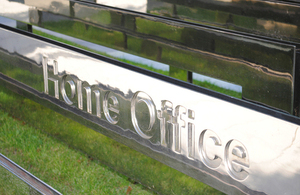 The new customer service number for the General Register Office is 0300 123 1837.
It has been designed to be a memorable as possible by including 1837 - the year that civil registration was first introduced in England and Wales.
0300 phone numbers are specially designated for use by public bodies and not-for-profit organisations. For many customers the cost of calling will be reduced. 
Calls made to 0300 numbers from landlines and mobile phones are charged to customers at their network provider's national rate and also form part of the inclusive minutes within the customer's call package in the same way as calls to geographical numbers.
The General Register Office is part of the Identity and Passport Service, an executive agency of the Home Office. For more information on the General Register Office and to order certificates online please visit Directgov.
Published 5 January 2012