New funding to help disabled people become MPs
Disabled people who want to become councillors or MPs will have access to a fund to help them overcome the barriers they face, under proposals published today.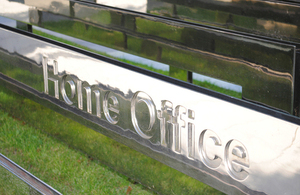 Proposals include a mentoring programme that will see aspiring disabled people learning from those who have made it to the top.
The fund is part of a planned £1m package that government is consulting the public about. Contribute by visiting the Government Equalities Office website.
Under-represented in politics
Home Secretary and minister for equalities Theresa May said: 'It's not fair that someone who has the right to take an active role in our democracy is prevented from doing so simply because they are disabled.
'If political representatives at all levels - from Downing Street to district councils - are to truly represent the views and needs of the communities they serve, they need to better reflect those communities. Disabled people are under-represented in politics, and this package of support will help remedy that.'
Tackling prejudice
A recent survey has shown that nearly four in ten people think disabled people are not as productive as non-disabled people.
Three quarters of those surveyed thought disabled people needed care for all or some of the time.
'Attitudes like this show that there is still a long way to go to break down barriers and challenge prejudices,' said minister for disabled people Maria Miller.
'By supporting more disabled people who want to take leadership positions in politics we can help change those perceptions and make people see that when it comes to disability it's not what someone can't do but what they can.'
Published 16 February 2011