New framework for local television
A new framework which will allow local television services to be created across the UK is published today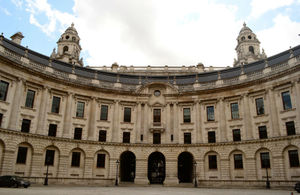 The Government is committed to acting to address the technical and commercial barriers to developing new and thriving local TV provision broadcast on Freeview - the digital terrestrial television (DTT) platform. To make it feasible, the Secretary of State for Culture, Media & Sport, Jeremy Hunt is announcing that a package of geographic interleaved spectrum will be allocated and managed by a new licensed multiplex company.  This company will be obliged to build and operate the necessary multiplexes to carry separately licensed local TV services.  The number of services that will emerge is subject to spectrum coverage and commercial sustainability.  Ofcom will lead the licence award process for each.
In addition, the Government intends to secure appropriate prominence for the local TV services on electronic programme guides, with high numbers on DTT and front page access on cable and satellite platforms.
Mr Hunt said:
"Local media is a vital part of local democracy and plays an important role in holding institutions to account. Audiences want more local content that's directly relevant to what's going on in their own communities, which is why it's one of my priorities to address the almost total lack of local TV in the UK.
"I firmly believe that creating the right conditions for viable local TV services up and down the UK will bring about a significant change in the media market. After careful consideration of the responses to the local media action plan, I am confident that targeted action from the Government and industry can put local TV on a strong and sustainable footing.  There is great scope to contribute to growth in our creative industries, develop local journalism and help bring communities together around a shared voice."
The framework does not include the creation of a single national 'spine', but businesses may come together into a network if that makes commercial sense.  It will be for the bidders of the licences to develop their commercial propositions and make the case to Ofcom through the award process.
Amendments to the Communications Act 2003 and Wireless Telegraphy Act 2006 will be required to implement this new framework.
As previously announced, the infrastructure costs will be met from £25 million allocated as part of the television licence fee settlement.   The Government intends to publish a list of locations indicating spectrum coverage and potential local TV areas in due course.
Notes to Editors
A further update will be published in the summer which will give an assessment of the potential number of local television licences likely to be offered. This will be underpinned by Ofcom's assessment of locations with good spectrum coverage.

Following implementation of the necessary secondary legislation, Ofcom will run a competition for a new multiplex company licence which will be awarded a package of 8 MHz interleaved spectrum.

Electronic Programme Guide (EPG) prominence will be secured by requiring EPG providers to give "appropriate prominence" to the licensed local digital TV services enforced through Ofcom's statutory code, which will require secondary legislation.  In addition, all EPG providers have indicated that they are willing to find a solution to offering front page EPG access for local TV services on cable and satellite, either through the yellow button or an app, depending on the set-top box.

The specific legislative changes necessary are orders under Section 244 and Section 310 of the Communications Act 2003 and a reservation order under Section 5 of the Wireless Telegraphy Act 2006.
Press Enquiries: 020 7211 2210
Out of hours telephone pager no: 07699 751153
Public Enquiries: 020 7211 6000
Published 18 July 2011