New foreign policy video blog from the Foreign Secretary
Foreign Secretary William Hague laid out his foreign policy priorities for 2011 in the first of his regular video blogs.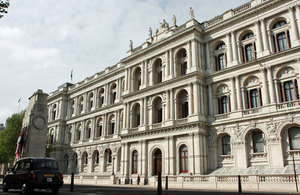 The Foreign Secretary listed work to bring lasting security and stability to Afghanistan, work to stop the proliferation of nuclear weapons and promoting the Middle East Peace Process as priorities.
He also talked about work on Yemen, pushing for stability in the Western Balkans and bringing them into the EU and promoting Human Rights around the world.
Referring to this week, the Foreign Secretary talked about the referendum in Sudan, talks with Chinese Vice-Premier Li Keqiang and the further progression through Parliament of the EU Bill.
Viewers can subscribe to the blog via iTunes or view it on YouTube.
Published 11 January 2011