News story
New Flying Display Directors (FDDs) Competence Framework
To define a competence framework for FDDs and to develop a means of accreditation against this framework.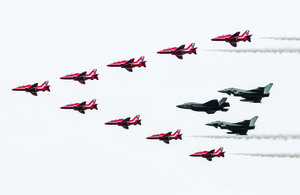 The Civil Aviation Authority (CAA) has committed to accrediting Flying Display Directors (FDDs) to meet a defined level of competence. This follows the CAA's review of air display regulation, in conjunction with Civil Aviation Publication (CAP) 1371.
Full details about FDDs training and accreditation are contained within the FDD training letter (PDF, 81KB, 1 page) .
Published 5 January 2017