Press release
New Fiscal Forum meets to discuss tax issues affecting oil and gas
Economic Secretary to the Treasury Chloe Smith today paid tribute to the economic contribution of the oil and gas industry.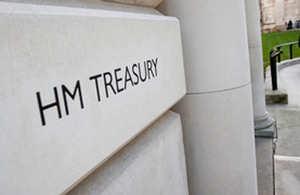 Economic Secretary to the Treasury Chloe Smith today paid tribute to the economic contribution of the oil and gas industry, as she chaired the first meeting of a group set up to boost engagement with the sector.
The Fiscal Forum was established by the Government in September 2011 to encourage constructive discussion on tax issues with the oil and gas sector and today's meeting at the Treasury marks the first in a regular series of such events.
Ministers and representatives from companies across the oil and gas industry discussed a range of fiscal issues, including ongoing work on decommissioning tax relief and encouraging investment in marginal fields. Ministers remain keen to hear the views of the sector, as work in these areas continues to be taken forward.
Chloe Smith said:
The oil and gas sector is extremely valuable to the UK economy and a driver of jobs and growth that we should be proud of. As the Prime Minister said recently, this industry offers us a 'huge national advantage'. It is a priority for me to foster a constructive dialogue with industry on tax issues. That's why today's meeting is so valuable.
We want to deliver a tax regime that encourages investment and innovation, while also making a fair contribution to the public finances. Today was a useful opportunity for the Government to hear directly from the industry on important areas of work, including tax relief for decommissioning and how best to promote new investment.
The Treasury will continue to seek the views and expertise of industry on fiscal issues affecting the North Sea.
Energy Minister Charles Hendry said: 
The oil and gas industry remains a vital asset to the UK as we move towards a low carbon economy. We want to work closely with industry to realise the full potential of the North Sea and promote further investment and exploration activity. I hope the Fiscal Forum will enhance our efforts to secure the future of this critical industry.
Notes for Editors
The Fiscal Forum was announced in September 2011 and consists of Ministers and representatives from the Treasury, Department of Energy and Climate Change and oil and gas companies operating in the UK Continental Shelf.

At Budget 2011, the Government committed to working with industry with the aim of announcing further, long-term certainty on decommissioning at Budget 2012. Recognising the importance of continued investment in the North Sea, including in marginal fields, the Government said it would also consider with industry the case for introducing a new category of field that would qualify for field allowance.
Published 16 January 2012