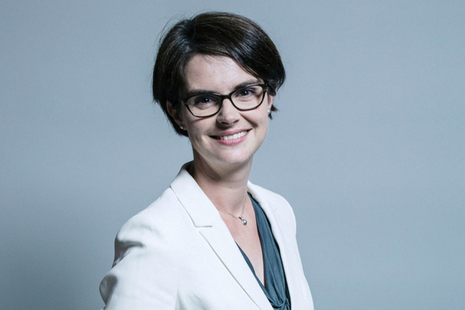 Biography
Chloe Smith was appointed Minister of State (Minister for Disabled People, Health and Work) at the Department for Work and Pensions on 16 September 2021.
She was Minister of State (Minister for the Constitution and Devolution) from 13 February 2020 to 15 September 2021.
She was Parliamentary Secretary at the Cabinet Office from 9 January 2018 to 13 February 2020 and Parliamentary Under Secretary of State for Northern Ireland and Assistant Government Whip for the House of Commons from 15 June 2017 to 8 January 2018.
She was elected Conservative MP for Norwich North on 23 July 2009.
Education
Chloe studied English at the University of York.
Political career
Chloe was elected MP for Norwich North in July 2009. She was appointed Economic Secretary to the Treasury in October 2011 and from September 2012 to October 2013 she served as Parliamentary Secretary for the Cabinet Office.
Career outside politics
Before entering Parliament, Chloe worked for international consultancy firm Deloitte, advising private businesses, government departments and public bodies.
Minister of State (Minister for Disabled People, Health and Work)
The minister's responsibilities include:
responsibility for the departmental strategy on disability and disability employment
cross-government responsibility for disabled people
Employment and Support Allowance, Personal Independence Payment, Disability Living Allowance and elements of Universal Credit that relate to disabled people including the severe disability premium
EU Exit oversight
work and health strategy including sponsorship of the joint Department for Work and Pensions / Department for Health and Social Care Work and Health Unit
disability benefit reform
devolution framework
Carer's Allowance
motability and arms-length compensation schemes
Department for Work and Pensions, Equality Hub, and Disability Unit
Previous roles in government
Announcements