New factsheets give tenants and landlords the lowdown on their rights and responsibilities
In a move designed to strengthen tenants' and landlords' awareness of their rights and responsibilities, Housing Minister Grant Shapps has today…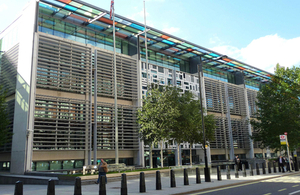 In a move designed to strengthen tenants' and landlords' awareness of their rights and responsibilities, Housing Minister Grant Shapps has today published helpful advice aimed at those letting or renting a property.
Mr Shapps said that too often, unnecessary disputes between those renting and letting a property were caused by misunderstandings that could be prevented by having access to better information on the rights and responsibilities of both tenants and landlords.
So today, he has published three easy-to-understand factsheets offering helpful advice on different aspects of letting and renting out a home. These are:
Dos and Don'ts factsheet for landlords
giving advice on securing a suitable letting agent, the need for written agreements and inventory's, and protecting tenant's deposits
Dos and Don'ts factsheet for tenants
giving top tips to on the legal requirements of renting, how to deal with disputes and what to expect from your landlord
Gaining possession factsheet
to help landlords decide which route to follow when they need to take back their property, how much notice they must give the tenant and guidance on the procedures which can be used to help speed up the process.
The vast majority of England's private tenants report they are satisfied with the service they receive from their landlords, but councils have a wide range of powers at their disposal to tackle the minority of rogue landlords that blight some communities. These include:
powers to require landlords to take action to rectify hazards in their property
where landlords resist, the ability to make and charge for improvements and to prohibit use of the affected parts of the property; and
discretionary licensing powers to tackle areas blighted by poorly managed privately rented stock.
Mr Shapps also announced his backing for a new industry-led campaign launched this month, aimed at addressing a key area of concern tenants and landlords alike have in dealing with letting agents - making sure their money is safe. Many of those involved in the private rented sector often worry about what protection is available if an agent were to go out of business or, in extreme cases, abscond with their rent and deposits.
SAFEagent, set up and managed by the National Approved Letting Scheme (NALS), have introduced a new kitemark that will allow landlords and tenants to identify agents who are members of a Client Money Protection insurance scheme, and to vote with their feet when looking to let or rent a property.
Grant Shapps said:
The private rented sector provides a valuable source of accommodation for over three million people in England, and the vast majority of them are happy with the service they receive. That's why I have promised not to wrap the sector in red tape, but to instead work with the industry to help them develop their own plans to tackle those bad landlords, and with councils to throw the book at those who don't live up to their responsibilities.

Tenants have a right to expect good quality safe accommodation when they rent a property, and equally landlords are right to expect that the property is looked after, that problems are reported to them quickly and that rent is paid on time. These factsheets are the starting point for those looking to rent or let a property, or for those landlords and tenants looking to resolve any misunderstandings that may arise. I would encourage all those in the private rented sector to read through them carefully and understand their own rights and responsibilities.
Background
The new factsheets can be found at: www.communities.gov.uk/housing/privaterentedhousing/.
SAFEagent - Safe Agent Fully Endorsed - is a new kitemark identifying letting agents that protect landlords and tenants money through Client Money Protection schemes. Set up 'by the industry, for the industry' and supported by Government, it is supported by Shelter, NUS, Trading Standards Institute, Council of Mortgage Lenders, Residential Landlords Association, The Property Ombudsman Scheme and the British Property Federation. Further details can be found at www.safeagents.co.uk (external link).
Published 3 September 2011