'New era for film' begins as BFI becomes national lead agency
Transfer of Lottery responsibilities heralds increased funding for filmmakers.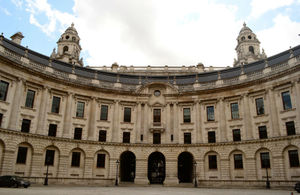 Today, the British Film Institute becomes the lead body for film in the UK, taking on responsibility for distributing Lottery funding from the UK Film Council.  It also welcomes 38 members of staff from the UKFC, ensuring continuity for the industry.
Creative Industries Minister Ed Vaizey, who outlined the changes in November 2010, today praised the smooth transition to a new era:
"The BFI is now the lead agency for film. The transfer of UKFC activities has been concluded with no disruption to film makers. I would like to pay tribute to the hard work and dedication of the staff at UKFC and the BFI who helped make this happen and who put the interests of film first.
"The BFI will be administering British film certification; taking over as the Lottery distributor; and overseeing a 60% increased share of Lottery proceeds for British films. In retaining key industry expertise and building on the wealth of knowledge already in the BFI I am confident that the future of British film is in safe hands."
BFI also announced the appointment of five new Governors, alongside a boost of £3m towards funding for UK film production, delivered by channelling overhead savings back into film. Amanda Nevill, Director of the BFI, added:
"Today heralds a new chapter for the BFI and a new era for film, which I believe will be one of the most fertile, exciting and successful times for British film.
"Building on the experience and expertise of both the BFI and the UKFC, we now have an historic opportunity to create a single voice and cohesive vision for film. The new era isn't about an organisation, it's about film, film makers and audiences, and that will be our focus."
Further information
Published 18 July 2012