World news story
New documentary about England will be shown in Russia
This was published under the 2010 to 2015 Conservative and Liberal Democrat coalition government
The British Embassy in Moscow organised a reception to celebrate the filming of a new documentary "England in general and particular" by Vladimir Pozner.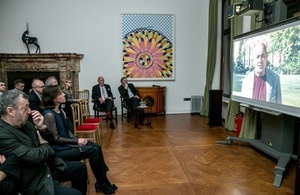 Her Majesty's Ambassador Tim Barrow hosted the reception at his residence where the guests had the unique opportunity to watch one episode from the documentary series.
The documentary is a vivid portrayal of modern England. Vladimir Pozner and his co-presenter Ivan Urgant, two of the most prominent Russian talk show hosts, tried to show an authentic and multifaceted image of England in a fascinating way for the Russian audience.
Towards this end, they used a rich mix of interviews both with celebrities and ordinary English people, visited many cities and towns, and selected footage of the most picturesque places and archives.
What is it that makes England so attractive for millions of people around the world? What do English people think of their country? What is their attitude towards their history and unique traditions? The documentary answers these and many other questions, and demonstrates the genuine and distinctive character of England and the English.
Chevening and John Smith alumni, members of the British Alumni Club, and others were among the guest at the Ambassador's residence. They had the opportunity to preview the final episode of the documentary series, followed by a Q&A session.
HMA Tim Barrow expressed special thanks to Vladimir Pozner for filming the documentary. He also praised the support the British Embassy, British Council Russia, UK Trade and Investment, and VisitBritain provided to the project.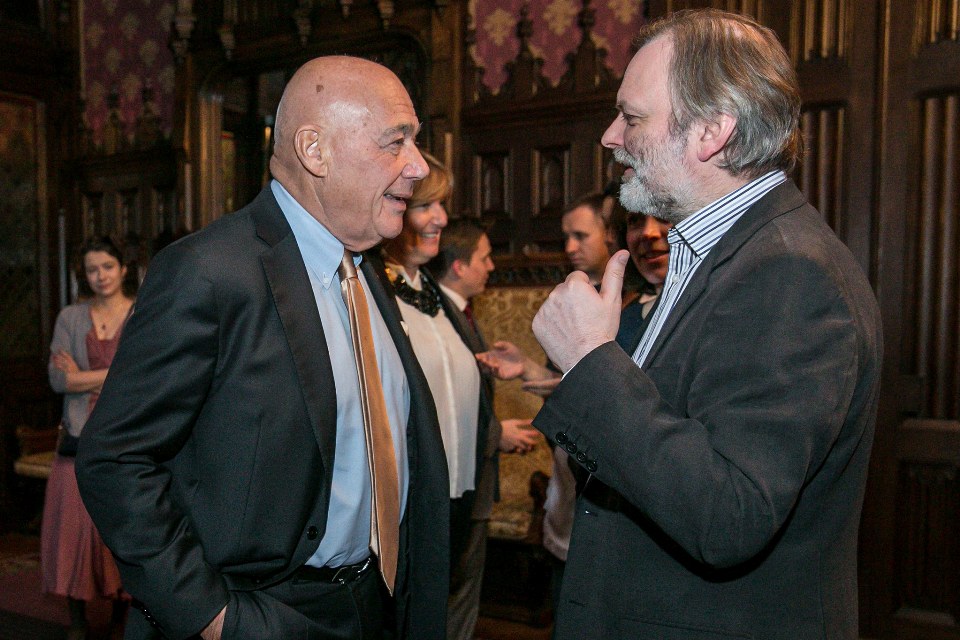 The unique for the Russian audience documentary will be broadcasted on a Russian TV channel in 2015.
Pictures from the event are available on our Flickr channel.
Document information
Published: 19 December 2014