World news story
NEW DIRECTOR OF PUBLIC PROSECUTIONS APPOINTED IN TURKS & CAICOS ISLANDS
The Governor announced on 10 March the appointment of John Masters as the new Director of Public Prosecutions.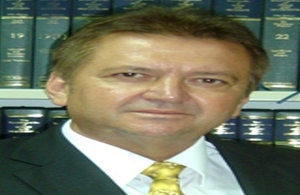 Mr Masters will take up the position on April 27, 2015, following the departure of his predecessor JoAnn Meloche in early February. A qualified Barrister, he has 27 years post admission qualification experience in UK, Australia and the Cayman Islands.
"I am pleased to announce the appointment of John Masters to this important post," said Governor Peter Beckingham, who approves all senior public appointments in the Territory. "He brings with him a wealth of experience, and I hope his skills will enhance the work of the prosecutions department within the overall criminal justice system."
Speaking about his appointment, Mr Masters said: ""I am extremely proud and honoured to be entrusted with such an important role and look forward to serving the people of the Turks and Caicos Islands as their Director of Public Prosecutions."
The DPP role was advertised locally, regionally and internationally. It attracted a field of 11 applicants, with five candidates shortlisted for interview by a panel which included the Governor, Attorney General Rhondalee Braithwaite-Knowles, and Wendall Swann from Swann & Swann Attorneys at Law.
Published 12 March 2015