New digital channel for the arts
Jeremy Hunt's proposals to address fund raising challenges facing the arts sector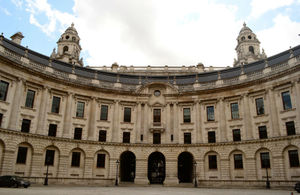 Culture Secretary Jeremy Hunt today raised the prospect of a new digital channel for the arts as a part of their future funding agreements.
In a speech at the Victoria and Albert Museum to an audience drawn from the arts and heritage sectors Mr Hunt said: "For too many of our cultural organisations technology is still about having a good website, instead of a tool to boost artistic innovation, help fundraising and reach new audiences."
Mr Hunt proposed that The Space, an ACE/BBC project should be a model for a permanent home to showcase our finest cultural offerings, including live performances, museum exhibitions or parts of our heritage.
Fundraising challenges
During his speech Mr Hunt also today announced a series of reports to address the fundraising challenges facing the arts and heritage sectors.
Further information
Published 25 June 2012