New cultural education projects announced
Young people from all backgrounds to get more opportunities to access dance, music and museums.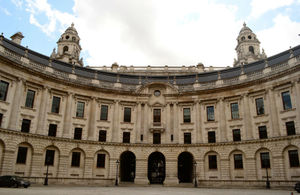 Sadler's Wells has been selected to form the National Youth Dance Company as part of plans to boost cultural education.
Arts Council England announced today that Sadler's Wells will run the company, providing 90 talented 16 to 19-year-olds with the chance to develop the skills for a career in dance.
Four new projects have also been chosen for the In Harmony programme, which aims to inspire and transform the lives of children in deprived communities through community-based orchestral music-making.
The Sage Gateshead, Nottingham City Council, Opera North and Telford & Wrekin Music will deliver the projects between 2012 and 2015, joining existing projects in Lambeth and Liverpool.
The programme, jointly funded by the Arts Council and the Department for Education, take forward some key recommendations in the National Plan for Music Education and Darren Henley's Review of Cultural Education.
Stretching ambitions
"What we offer young people needs to enable them to engage with something that is really excellent and stretches their ambition," Arts Council chief executive Alan Davey said. "If the offer isn't excellent then we are doing them a disservice. I'm extremely excited about the commissions announced today which illustrate the coherent, national approach which the Arts Council is taking."
Culture Minister Ed Vaizey added: "Introducing the UK's young people to dance, music and museums through fantastic initiatives like these will help inspire, nurture and foster the next generation of performers. The UK has a long history of cultural achievements and we're committed to ensuring that schoolchildren, regardless of background, can take part in a broad range of high quality artistic activities."
A new £3.6 million programme to increase the number of high quality school visits to local museums, has also been announced. Ten regional museums will work with clusters of local schools, each mentored by a National Museum.
Further information
Published 16 July 2012