New commander for Joint Forces Command
Joint Forces Command (JFC) has welcomed a new commanding officer following its recent move to full operating capability.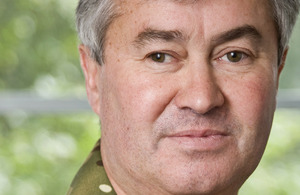 On 19 April, General Richard Barrons took command of JFC in succession to Air Chief Marshal Sir Stuart Peach.
The creation of JFC, which reached full operating capability on 2 April, brings together more than 30,000 military and civilian personnel to ensure that joint capabilities are correctly prioritised. Reaching full operating capability means that JFC is now fully-manned and able to fulfil the entire range of its responsibilities in support of Defence's objectives for current operations, future contingencies and for the longer term.
On his last day in command, Air Chief Marshal Peach said:
Joint Forces Command is now a reality. It has been a privilege to be its first commander. There is much to do: to support success on operations, to deliver the outputs for which we are responsible and - above all - to look after everyone in the command. General Richard Barrons is the ideal man to take the command to the next level.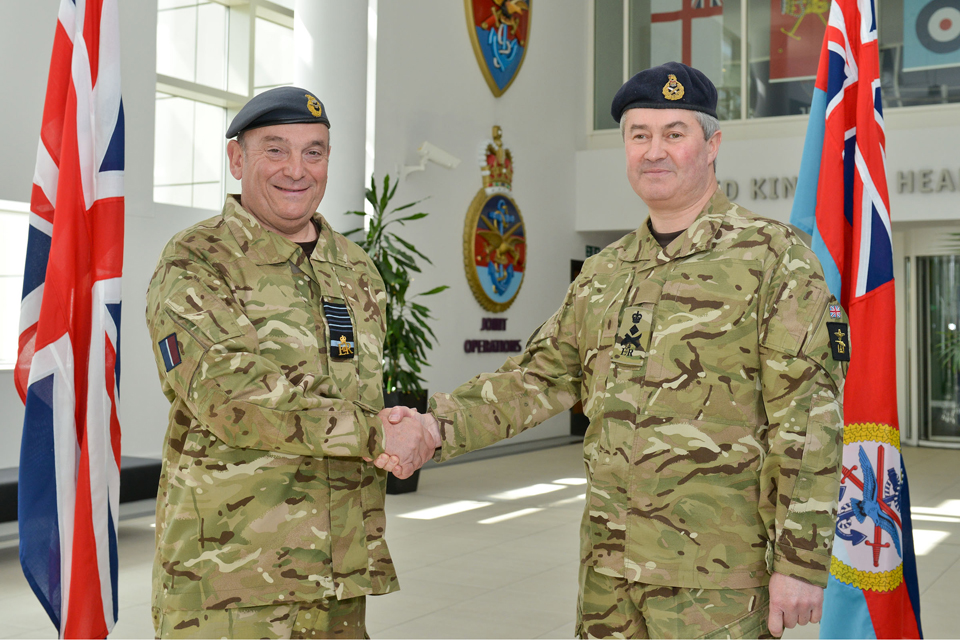 General Barrons, who was previously the Deputy Chief of the Defence Staff (Military Strategy and Operations), said:
My predecessor has very successfully set the foundations of this outstanding organisation. I am proud and excited to assume command as JFC reaches the milestone of full operating capability. The JFC has the unique ability and opportunity to assist the transformation of UK Defence whilst delivering critical capabilities required for success on operations today. I look forward to leading the JFC to realise our full potential.
In addition to thousands of personnel working in Cyprus, Gibraltar, the Falkland Islands and the British Indian Ocean Territory, JFC also includes the Defence Academy in Wiltshire and Defence Intelligence and cyber capabilities.
A number of units have also been transferred to the command to ensure better training and coherence for a range of specialities, from medical specialists to linguists and military surveyors. A key aim of the establishment of JFC is to create a more direct link between front line experience and top-level planning.
Air Chief Marshal Peach will succeed General Sir Nicholas Houghton as Vice Chief of the Defence Staff in May 2013.
Published 23 April 2013