Press release
New Charminster Bridge to be opened by MP Oliver Letwin
A replacement bridge designed to cope with flooding in Charminster will be opened with a ribbon cutting ceremony by West Dorset MP Oliver Letwin.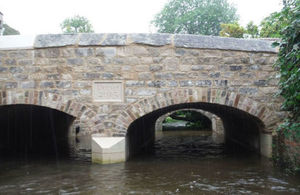 The village of Charminster will celebrate the official opening of its long-awaited flood alleviation scheme. Cutting the ribbon will be government minister and local MP Oliver Letwin.
Charminster has a history of flooding, the worst occurring in 2000 and 2014. The problem was caused by Charminster Bridge that was unable to cope with high flows in the River Cerne. Water quickly rose above the bridge's 3 small arches and flooded nearby properties. In 2014 the village's historic Saxon church, a grade one listed building, was seriously damaged.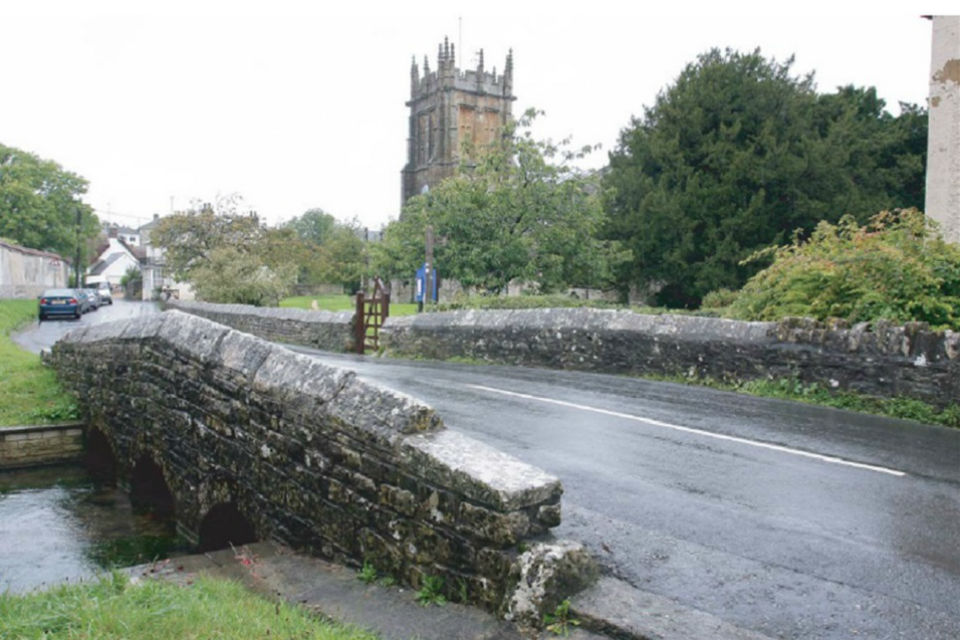 A study, led by the Environment Agency, concluded that a new bridge was needed to solve the flood problem. Special permission had to be obtained from English Heritage to demolish the bridge – a grade 2 listed structure.
Engineers used hydraulic modelling of the river, historic rainfall data and groundwater levels to come up with the best design – a raised 2 span bridge that would allow higher flows to pass through the village.
Highways drainage improvements were also identified and agreed with Dorset County Council. After careful consideration, English Heritage gave the go-ahead for a scheme on the condition an archaeological survey was carried out on the structure to obtain a historic record of the old bridge that dates from 1791.
As much of the original masonry as possible was used in the new bridge that was built by a team of Dorset County Highways masons. Re-used materials included bricks, keystones and saddleback copings – many of them in top quality Portland stone.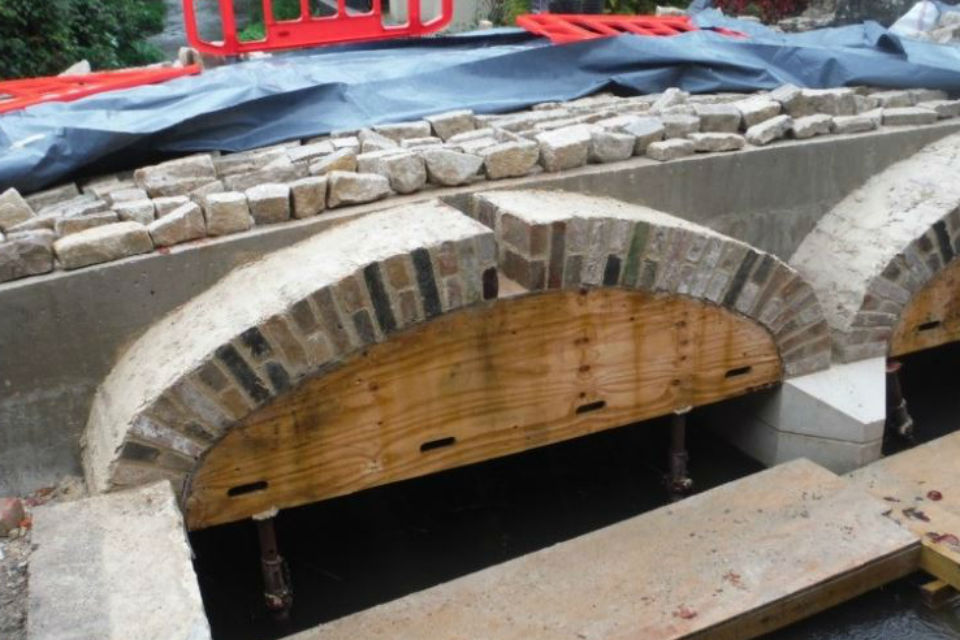 To minimise disruption, a temporary scaffold footbridge was constructed to allow pedestrians access to the school on one side of the river and the village shop on the other. This was necessary during construction of the new bridge when the road had to be closed.
In a nod to history, a 'transportation plaque' has been installed on the side of the new bridge. These plaques were once a common sight on some of Dorset's bridges. One was fixed to Charminster Bridge until it was removed many years ago. Under the Malicious Injuries to Property Act 1827, the plaques sternly warn anyone caught 'wilfully injuring' any part of county bridge will be guilty of felony and, upon conviction, liable to be Transported for Life.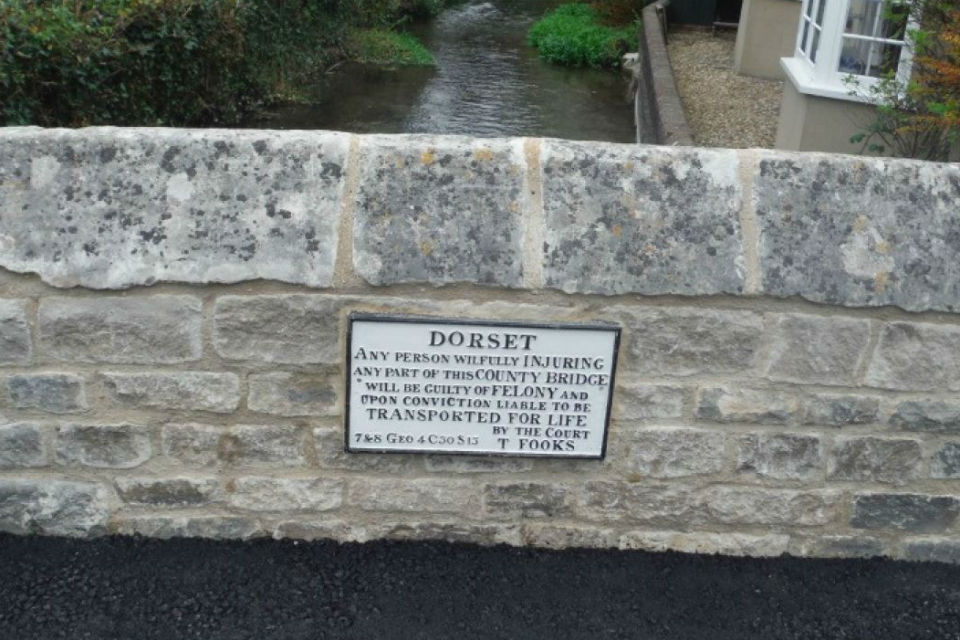 The new flood alleviation scheme will be officially opened midday on Friday 6 May, when dignitaries from Dorset County Council and the Environment Agency will be joined by West Dorset MP, Oliver Letwin, for a ribbon cutting ceremony on Charminster Bridge.
Nick Lyness, the Environment Agency's Area Flood Risk Manager, said:
We are very pleased to mark the completion of the new bridge, which will bring a great benefit to the village.

Engineers from the Environment Agency and Dorset County Council worked closely with Historic England to build a flood scheme that blends in with the historic character of Charminster.
Councillor Peter Finney, Dorset County Council Cabinet member for environment, said:
We are proud to have been a part of this project. It will make a real difference to the community and help protect nearby historic buildings.

Every care has been taken to ensure the new bridge has as much of the original character as possible and, what's more, it looks great.
In addition to protecting Charminster's historic church and adjacent listed properties, the scheme will help safeguard 3 ancient yew trees in the local churchyard thought to be around 600 years old.
The Charminster scheme has been shortlisted for the Institute of Civil Engineering (ICE) South West Engineering Project of the Year.
Published 29 April 2016