Press release
New Challenges for UK Film Industry, BFI and Government
Report on progress made following their 2012 Film Policy Review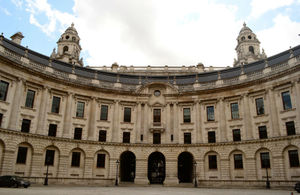 An independent panel of industry experts, convened by the Minister for Culture and chaired by Lord Chris Smith, has today published a report on progress made following their 2012 Film Policy Review, which set out a number of recommendations for Government, the BFI and the film industry.
The 2012 review placed the audience – be it cinema-goers, TV viewers or smartphone users – at the heart of a report which sought to use public policy to maximise access to films of every kind. The same approach has been adopted this time and the report makes a series of follow-up recommendations to increase audience choice further and build on the demand for British films in the UK and overseas.
The report acknowledges the significant progress that has been made on a number of the Panel's original recommendations, such as the establishment of Film Nation UK (FNUK) to encourage young people to learn through and about film, and a number of initiatives to nurture new talent and skills, with the aim of ensuring the future success of the UK film industry. There is still more work to be done though, and the report identifies the lack of investment in film by broadcasters and the need for resolution of the long-standing Virtual Print Fee question as areas of particular concern.
The report focuses on nine principal themes: audience development; film education; the Virtual Print Fee; development, production, distribution and rewarding success; broadcasters; international strategy; skills and talent development; research and knowledge; and the role of the BFI as lead agency for film.
The panel recommendations include:
The BFI should engage more with the larger commercial exhibitors and smaller distributors of British independent and specialised films to improve audience choice across the UK.

FNUK should engage with Department for Education, schools and teachers to achieve capacity and scale for film education interventions.

A task force should be established to resolve questions regarding Virtual Print Fees

Government should encourage broadcaster investment in British film production.

Government should develop an enhanced strategic vision for international film activity which reflects the convergence of TV and film and the opportunities to promote the UK's offer to a range of key markets beyond the US.
Chair of the Film Policy Review Panel, Lord Chris Smith said:
"The Golden Globe, Bafta and Oscar nominations have shown us yet again the strength of British film talent and creativity. And in recent years, we've had enormous success in attracting the rest of the world here to make their movies. But there's still more to do to make sure our own independent British film-makers can make their movies, develop audiences, and sell their films around the world. That's what lies at the heart of this follow-up report. A lot has been done since we last reported, two years ago. But there's still a lot to be done. Our report sets out what the most important things on that agenda are."
Welcoming the report, Culture Minister Ed Vaizey said:
"Ensuring the film industry stays fighting fit is vital and my thanks go to the Panel. I hope all parties involved will begin to address these follow up recommendations in earnest. The creative industries generate £8 million pounds an hour for the UK economy and these steps will help ensure the UK film industry continues to punch well above its weight."
Notes to Editors
Press Enquiries: 020 7211 6145 Public Enquiries: 020 7211 6000 Out of hours telephone pager no: 07699 751153
Published 22 January 2014