News story
New chairperson of NaTHNaC announced
Dr Rima Makarem appointed as chair of National Travel Health Network and Centre (NaTHNaC).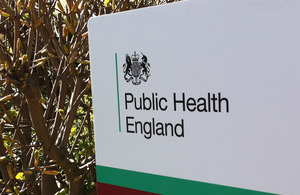 Dr Rima Makarem has been appointed to the role of chair. Rima will provide leadership to the NaTHNaC Technical Advisory Group.
Rima joins NaTHNaC with a wealth of experience in healthcare and the pharmaceutical industry, having previously worked as non-executive director and Audit Chair at UCLH. Rima also holds a portfolio of non-executive positions and currently runs her own management consultancy business.
Dr Rima Makarem, chair at NaTHNaC said:
I am honored to be taking on this role at such an exciting time. NaTHNaC's strategic direction is now embedded and I am looking forward to working with the directors and the technical advisory group to ensure that we deliver NaTHNaC's accelerated growth plan.
Professor Nick Phin, deputy director of PHE's National Infection Service said:
I am very pleased to welcome Rima, her expertise will be invaluable. I have every confidence that she will steer the organisation to further improve the quality of service delivered to people receiving travel health advice.
NaTHNaC provides evidence-based advice and guidance for health professionals and travellers in the UK. It is commissioned by PHE and hosted by UCLH.
Published 19 June 2015