News story
New chair of Pharmacy and Public Health Forum announced
Public Health England is delighted to announce Councillor Jonathan McShane as the new Chair of the Pharmacy and Public Health Forum (PPHF).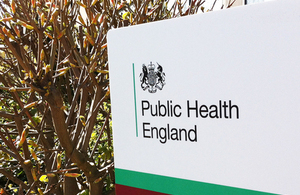 This follows on from Professor Richard Parish stepping down from the role at the end of last year (2014).
Professor Kevin Fenton, National Director of Health and Wellbeing at Public Health England (PHE), said:
We would like to take this opportunity to thank Professor Parish for his outstanding contribution and leadership of the forum and warmly welcome Councillor McShane as he takes up this important position.

The forum, supported by PHE, will continue to passionately articulate community pharmacy's unique offer, playing to their strengths of access, flexibility and staff that reflect the social and ethnic backgrounds of the communities that they serve, helping to make a real difference to people's health as well as reducing health inequalities.
The PPHF, accountable to PHE, is leading the way on further expanding pharmacy's contribution to public health. It does this by providing leadership for the development, implementation and evaluation of public health practice for pharmacy, taking into account both the Government's and local public health priorities.
Councillor Jonathan McShane, Chair of the Pharmacy and Public Health Forum, said:
I am delighted to become Chair of the forum at such an important time for community pharmacy. We know that pharmacies already play a vital role in supporting our national ambitions for public health and the forum's job is to build on this and ensure the new public health system takes full advantage of the skills and resources community pharmacy has to offer.
Published 16 January 2015