New Chair of Arts Council England to be appointed
Search begins for someone to take up role in 2013.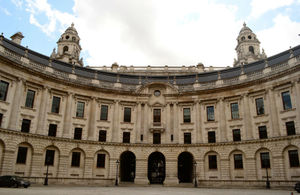 DCMS will launch a search for a new chair of Arts Council England following a decision by Culture Secretary Jeremy Hunt not to reappoint the current chair Dame Liz Forgan.
Mr Hunt paid tribute to Ms Forgan's work in leading the Arts Council and to her contribution to the arts.
"Dame Liz Forgan has been an outstanding Arts Council chair who has made a huge contribution to the arts in this country," he said. "I am very grateful to her for all her hard work, advice and support, and wish her every success in her future endeavours.
"The next chair of the Arts Council will have to steer the organisation and the sector through another challenging period, in particular in increasing the amount of private giving to the arts and encourage the sector to make the most of technological changes."
Dame Liz Forgan has chaired the Arts Council since 1 February 2009 and will remain in her role until her tenure ends on 31 January 2013. Recruitment for the new chair is expected to begin after Easter.
Further information
Published 23 March 2012