Press release
New 'business banking' service for child maintenance to benefit 40,000 employers
A new service launches making it easier for businesses to deduct child maintenance from their employees' wages.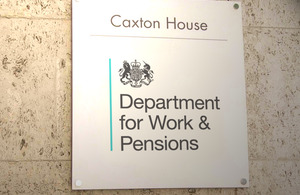 A new service launched this month making it easier for businesses to meet their legal obligation to deduct child maintenance from employees' wages. The service is set to benefit around 40,000 employers.
The Child Maintenance Service Employer Self Service will replace the old paper-based system with a new free online portal.
It is part of the government's long-term economic plan to abolish or improve outdated, burdensome or over-complicated processes which waste businesses' time and money.
It works like online banking, helping employers manage their account whenever it is convenient for them to do so. They can check their monthly Deduction from Earnings Order schedules, make safe and secure payments, send enquiries and give feedback.
Work & Pensions Minister Steve Webb said:
"This new online service will reduce the time and effort needed for employers who have to deduct child maintenance for their staff and will be particularly helpful to small businesses.
"We are replacing the outdated child maintenance system with a more efficient streamlined service to better support parents and employers."
The new online service is available for all employers who administer Deduction from Earnings Orders with the Child Maintenance Service and will help ensure these payments are accurate and paid on time, every time.
Businesses can report when any employee for whom they deduct maintenance stops working for them in one easy click through to the HMRC website.
The Department for Work and Pensions (DWP) has also set up a dedicated team of 25 staff to deal with any enquiries from employers about child maintenance, providing a better service for them through a single point of contact.
The DWP has worked with employers and the payroll industry, including the Chartered Institute of Payroll Professionals (CIPP) and British Association of Software Developers, in the design and testing of the system.
CIPP Associate Director of Policy, Research & Strategic Visibility, Karen Thomson, said:
For many years the CIPP and others have requested a fully functional online portal to assist employers with their reporting obligations. This tool will be particularly beneficial for the small employer to report their Deduction from Earnings Order information. The CIPP welcomes this new online portal which will allow employers to submit online, and where a payroll software system is used the employer can also upload a payroll file. On behalf of the CIPP I wish The Child Maintenance Service every success with this new product.
The new service is part of the government's digital strategy to provide simpler, clearer and faster information and make services easier to use with government services built around user needs.
More information
The Child Maintenance Service Employer Self Service is being introduced gradually from this month.
Businesses can find more information at – www.gov.uk/child-maintenance-for-employers
The government is reforming child support services to help more separated parents sort out child maintenance arrangements themselves, in the best interests of their children.
For those genuinely unable to collaborate, the new Child Maintenance Service will still be there and will provide a faster, better service, backed up by stronger enforcement.
The Child Maintenance Service has been introduced gradually since 2012 and is now open to all separated parents. It will replace the Child Support Agency by 2017/18, when all current CSA cases have closed.
Contact Press Office
Media enquiries for this press release – 0203 267 5120
Press Office
Caxton House
Tothill Street
London
SW1H 9NA
London Press Office (national media and London area enquiries only – not questions about personal claims) 020 3267 5144
Out-of-hours (journalists only) 076 59 108 883
England and Wales (local media enquiries) 029 20 586 then 097 or 098 or 099
Scotland (local media enquiries) 0131 310 1122
Follow DWP on:
Published 24 February 2014