New board members bring broad experience to government
Ex-Bupa chief executive, Val Gooding has been appointed as lead non-executive board member at the Home Office.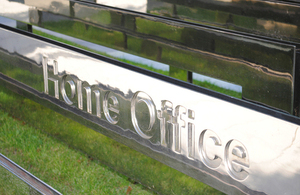 She joins Phillip Auger who has been a non-executive board member since March this year.
Appointments of this kind have been made across government today to build on work to it operate in a more business-like manner.
Non-executive board members have all been selected for their experience in improving performance across a wide range of industries.
Business heavyweights
Announcing today's list, minister for the Cabinet Office, Francis Maude, said: 'Today's names include business heavyweights with huge experience of financial management and improving operational performance and they will play a key role in helping departments rise to the challenge and deliver further savings.
'Previously, we have paid millions of pounds to consultants for this kind of advice.'
Val Gooding
Val joined Bupa in 1996, becoming chief executive in 1998, doubling the company's turnover and customer numbers in her ten year tenure. Val retired from Bupa in 2008.
She is currently a non-executive director of the BBC, Standard Chartered and J Sainsbury's.
Philip Augar
Philip has extensive experience in government business and finance, having sat as a non-executive board member at the Department for Education from 2004 to 2010.
Philip began his career in finance as an investment analyst in the City,  where he was voted overall 'Star Analyst in the UK Stock Market' in 1983 and 1984.
He went on to be a Senior Managing Director at Natwest Markets in 1989 and Group Managing Director, Securities of FTSE 100 company Schroders from 1995 until 2000.
Published 16 December 2010