New Board Members at the S4C Authority
Appointees from the worlds of journalism and business will take up supervisory positions.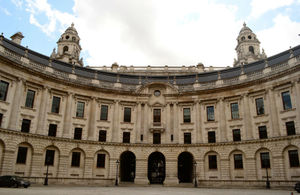 Culture Minister Ed Vaizey has appointed Dr Carol Bell and Aled Eirug as Board Members of the S4C Authority. The two appointees will serve for four years, beginning 17 September 2012.
After starting her career in oil and gas, Dr Carol Bell moved into investment banking in 1986 and held senior positions at JP Morgan and Chase Manhattan before leaving the City to write a doctorate on the archaeology of ancient trade in the Eastern Mediterranean in 2000. Since completing her thesis in 2005, she has developed a range of business and charity interests, and sits on a number of boards.
Aled Eirug was a journalist for 25 years, before becoming the constitutional adviser to the Presiding Officer of the National Assembly of Wales (2006-2011). He chairs the Wales Advisory Committee of the British Council, and is a member of the Welsh Advisory Board of Nominet, the UK internet company. 
Further information
Published 11 October 2012