New Biometrics Commissioner appointed
Professor Paul Wiles replaces Alastair MacGregor QC as Biometrics Commissioner.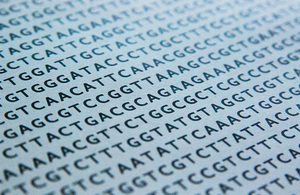 Professor Paul Wiles has been appointed as the government's new independent Biometrics Commissioner replacing Alastair MacGregor QC who has completed his 3 year tenure.
Professor Wiles, who took up his post today, will scrutinise the use of DNA and fingerprint profiles by the police and other authorities and determine whether they are being used proportionately and in accordance with the law.
Professor Wiles said:
Legal regulation with independent oversight by a commissioner is essential for maintaining public trust in the holding and use of biometric material by the police. I am looking forward to this new role.
Professor Wiles has spent much of his career as an academic criminologist at a number of UK universities and is currently a governor at Sheffield Hallam University and a trustee of the National Centre for Social Research. Until 2015 he was an adviser to the Sentencing Council, and has also worked as a local government boundary commissioner and sat on the board of the Food Standards Agency. Between 1999 and 2010 he was the Chief Scientific Adviser to the Home Office providing independent advice to ministers on scientific evidence and the analysis and interpretation of data.
The Biometrics Commissioner role was established by the Protection of Freedoms Act 2012 which introduced a new regime to govern the retention and use by the police of DNA samples, profiles and fingerprints.
Published 16 June 2016