Press release
New BAT stamp agents announced
Pobjoy Mint Ltd and Creative Direction (Worldwide) Ltd successful in tender for British Antarctic Territory philatelic contract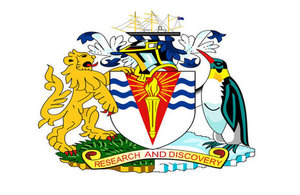 The Commissioner of The British Antarctic Territory would like to thank all agencies that submitted their tenders for the recently advertised BAT philatelic contract.
After careful consideration we are pleased to announce that Pobjoy Mint and Creative Direction have been selected to act as BAT's new agents from 24th March 2014. Pobjoy Mint and Creative Direction are already producing the stamps for many other UK Territories, and we are looking forward to working alongside both these companies.
Pobjoy Mint has been associated with the production and international marketing of BAT commemorative coins since 2008, whilst Tim Underwood of Creative Direction first became involved in the production of BAT stamps in the 1980s. Philatelic receipts account for more than half the Territory's annual revenue, funds which are re-invested in the Territory to support environmental, science and heritage projects.
You can find more about Pobjoy Mint on their website: www.pobjoystamps.com
Published 13 March 2014