Press release
New audio podcasts from the Charity Commission
Helping trustees tackle challenges and prevent problems at their charities.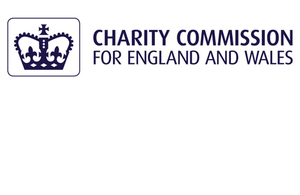 The Charity Commission, the regulator of charities in England and Wales, today published two new audio podcasts, designed to help charity trustees understand their duties under charity law.
Over two podcasts, trustees can hear from experienced Commission staff about the principles of some of the regulators guidance. The new episodes published today include:
Beneficiaries as trustees
Neal Green, Policy Adviser at the Charity Commission is joined by Dominic Cookson, from a charity that supports children, teenagers, adults and families living with and affected by HIV to discuss the benefits of 'user trusteeship' and how the regulator's guidance can help charities foresee and avoid some problems that might occur.
Managing disputes
Steve Barnett Head of Operational case work for the regulator in London is joined by one of his case officers to look at a case study of a charity struggling to operate due to an internal dispute. They look to what the Commission expects trustees to do to solve this problem themselves and the advice in the regulators guidance.
The podcasts are now available on the Commission's website.
Ends
PR 47/14
Notes to Editors
The Charity Commission is the independent regulator of charities in England and Wales.
Our mission is to be the independent registrar and regulator of charities in England and Wales, acting in the public's interest, to ensure that:

charities know what they have to do
the public know what charities do
charities are held to account
Published 9 June 2014