New Armed Forces pension agreed
Armed Forces personnel will continue to receive one of the best and most valuable public service pensions under a new scheme announced today.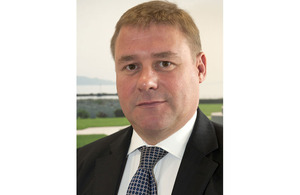 In July, the Ministry of Defence published an outline design of the new Armed Forces Pension Scheme and invited further comments. The consultation has resulted in a key change - Service personnel will now have more flexibility over the money they receive if they qualify for an early payment at age 40. This is another benefit exclusive to Service personnel.
The new scheme means that, unlike other public service pension schemes, Service personnel will still not have to make personal contributions and the Normal Pension Age will be 60, whereas for most other public service pensions the Normal Pension Age will be linked to the State Pension Age, which is considerably higher.
The scheme will also deliver on the approach set out in Lord Hutton's Independent Public Service Pensions Commission to reform pensions and ensure that they are more affordable and sustainable in the long-term. Changes will not affect accrued rights of those currently serving or the age at which their accrued pension benefits can be drawn.
Minister of State for Defence Personnel, Welfare and Veterans Mark Francois said:
The Government had to make some tough decisions to ensure sustainable public service pensions, but recognises the unique commitment made by the Armed Forces and therefore protected them as much as possible, making these changes in the fairest way possible.

Armed Forces personnel will continue to receive one of the best and most valuable pensions in the public and private sectors, maintaining the non-contributory element, an early pension point at 40 and a lower Normal Pension Age than other public sector employees.
Benefits of the proposed new scheme include:
• it creates one scheme for all - including reservists. There are currently several different Armed Forces pension schemes
• Service personnel won't have to make any personal contributions to their pension
• Service personnel will receive a monthly income and a tax-free lump sum if they leave the Armed Forces aged at least 40 and have given at least 20 years of service. No other public service makes any pension payment that early. In addition, Service personnel will now have the flexibility to convert their total Early Departure Payment lump sum into additional monthly income payments
• as recommended by Lord Hutton, the Normal Pension Age will be 60 - considerably lower than for most other public service pensions
• accrued pension rights have been protected so there is no change to the age at which those currently serving can draw the benefits that they have accrued in the current schemes, which are based on final rank and salary
• it is in line with Lord Hutton's recommendations and other public service schemes, moving to a pension based on career average earnings, rather than final salary
• all members of the Armed Forces Pension Scheme who were within ten years of their Normal Pension Age on 1 April 2012 will receive transitional protection and will not be transferred to the new scheme.
The scheme was designed after extensive consultation with over 25,000 personnel both in the UK and overseas, including in Afghanistan, Germany, Gibraltar and the Falkland Islands, in the form of presentations, focus groups and questionnaires.
Published 16 October 2012