News story
New appointments for the Disabled Persons Transport Advisory Committee
New members join expert panel which advises on disability and transport.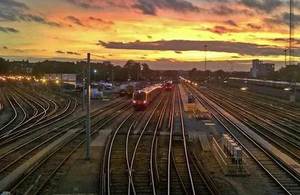 The Department for Transport has appointed 7 new members and re-appointed 5 existing ones to the Disabled Persons Transport Advisory Committee (DPTAC).
These appointments strengthen DPTAC's role in providing independent advice and challenging the government on transport issues for disabled people.
DPTAC supports disabled people in travelling for work and leisure, driving forward the economy and allowing disabled people to play a full part in society. The committee encourages the government to improve transport legislation and guidance for disabled people.
The members of the new committee are:
Will Bee
Sharon Brennan
Helen Dolphin
Olav Ernstzen
Kirsten Hearn
Heather James
Paulette Lappin
Roger Mackett
David Partington MBE
Andrew Probert
Jessica Uguccioni
Tanvi Vyas
All appointments are made on merit and political activity plays no part in the selection process.
The Disabled Persons Transport Advisory Committee (DPTAC) is a statutory body established under Section 125 of the Transport Act 1985 to advise the Secretary of State for Transport on matters affecting the transport needs of disabled people.
Appointments are made for 3 years and are subject to Office of the Commissioner for Public Appointments reappointment rules.
Office address and general enquiries
Department for Transport
Great Minster House
33 Horseferry Road
London
SW1P 4DR
We aim to respond within 20 working days.

We may send your personal data to other transport organisations if they are best placed to answer your enquiry. Find out more about how DfT looks after any personal data you send us - https://www.gov.uk/dft/privacy-policy.
Published 3 April 2014