News story
New agreement launched to help the NHS meet temporary worker needs
This agreement will help the NHS meet their non-medical, non-clinical temporary and fixed term worker needs in a flexible, efficient way.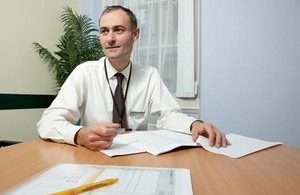 The new Non-Medical, Non-Clinical agreement has been developed to provide the NHS, and other public sector organisations, with access to temporary and fixed term staff in white and blue collar roles from the most junior to the most senior, including board level roles.
The agreement has been specifically developed to help manage the legal and commercial risks associated with engaging temporary staff, with suppliers required to ensure compliance with NHS Employers Employment Check Standards.
The NHS Agenda for Change pay rates are used and the agreement includes provision for compliance with Agency Worker Regulations.
The agreement has been awarded to 176 suppliers, 83% of which are small and medium businesses.
In 2014/15 the Crown Commercial Service helped save the NHS in excess of £343 million and this new agreement is one of a number of initiatives designed to help the NHS make further savings.
Full details of the agreement and how to access it can be found here
Published 1 July 2015